To Begin With: What exactly is a Brazilian Wax?
Brazilian waxing was first brought into the limelight when Carrie received the skinny in an episode of Sex and the City. Since then, men and women both come in regularly to have their 'Brazilian' done. But what really is the deal when it comes to Brazilian Waxing? How is it different from bikini waxing? Why is Brazilian waxing so strongly preferred by a lot of people?
Most of us are already familiar with the concept of a bikini wax. It is the process of using hot wax to get rid of all the hair that would be evident if one wore a bikini bottom. Brazilian waxing is the same thing; just that it removes a lot more hair. It includes removing the hair strands growing along the vagina lips and in your bottom. You also have the option to leave a triangle or a landing strip of hair on the top, or you can always just go completely bare! Introduced way back in the 1980s by Brazilian sisters, Brazilian Waxing has remained one of the most popular hair removal methods in America today.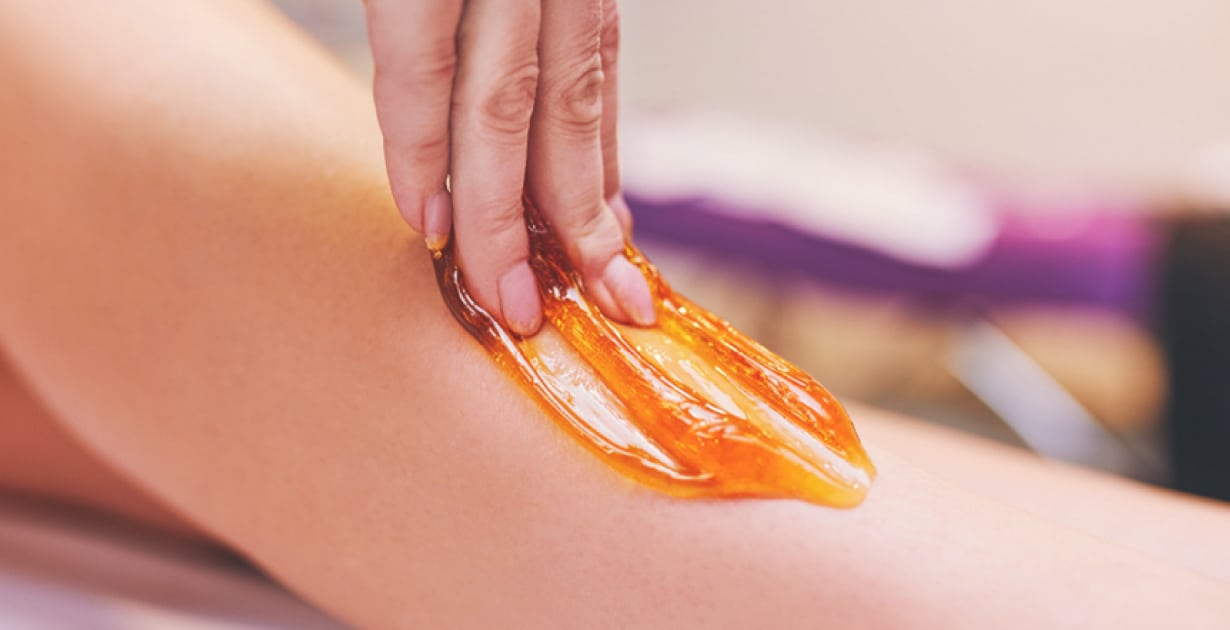 Before You Get the Brazilian Done, Here's What You Should Know
For somebody who has been shaving down there for a long time, you might be uncomfortable with the concept of having to let your hair grow out. The best length when it comes to waxing pubic hair a quarter of an inch. This means that you cannot use the razor for almost three weeks.
Following is a list of dos and don't s if you're thinking about going for a Brazilian wax:
Let your hair grow as long as possible, the longer it is, the better
Down a glass of wine an hour before your appointment, but not more than a pour or you might be more susceptible to bleeding
Take two ibuprofen tablets a few hours before your appointment
Bring some wipes
Ask for hard wax and not soft wax. What is the difference? Soft wax is performed using a cloth, while the hard wax is removed using sans strips
Do not work out afterward since the area would still be very sensitive.
Following are five reasons why a Brazilian wax is so much better than any other type of wax or the razor.
You Will Be Super Clean Down There
A bikini wax or the razor is fine. However, these hair removal processes only remove the hair that runs outside the bikini line. Some people prefer to have more hair taken out. So for everyone who wants to go completely and fully bare, a Brazilian wax is most certainly the best option. The process can remove practically all the hair in your pubic region so that you do not have to worry about unruly pubic hair embarrassingly peeking out. You can go as skimpy as you would like and put all the Victoria's Secret models to shame!
You Can Get Cool Designs
If you would like to be creative and spontaneous, you can actually have your salon leave behind some hair and fashion them into the shape of your choice. You can have your initials, a star, or maybe just keep it very simple with a plain rectangular strip. The choice is yours!
More Hygienic
As the Brazilian wax removes all the hair in your pubic region, it helps keep the area clean and fresh. Hair can also be a breeding ground for bacteria which could lead to a putrid smell. A Brazilian wax helps remove the tiniest hair strands which means your personal hygiene is well taken care of.
Look Sexy and Feel Sexy
A lot of people get a Brazilian wax as they want to feel better about themselves. If you want to look and feel sexy, a Brazilian wax is a way to go! Some women believe that it makes them all the more confident and sexy in bed when they are spotlessly clean.
It Is Fast and Thorough
Unlike the typical bikini wax through which the pubic hair is just carefully fashioned to follow your bikini line, a Brazilian wax removes everything! No-fuss at all, it leaves you completely hairless unless you would like to have a design on your pubic mound. The process is fast as the removal is done in just one go.
If you would like to get a Brazilian wax in Dallas, My Honey Bare is where you should go. We offer a multitude of waxing services. Your comfort and satisfaction is our number one priority! Just give us a call, and we'll fix an appointment.
https://www.myhoneybare.com/wp-content/uploads/2020/08/blog-image.jpg
1080
1920
Darriel Johnson
https://www.myhoneybare.com/wp-content/uploads/2018/02/hb-logo-2X-1-300x135.png
Darriel Johnson
2020-08-06 22:27:28
2021-01-08 19:12:47
Here's Why You'll Never Go Back To The Razor After Your First Brazilian Wax